January 2022
Rainfall
Temperature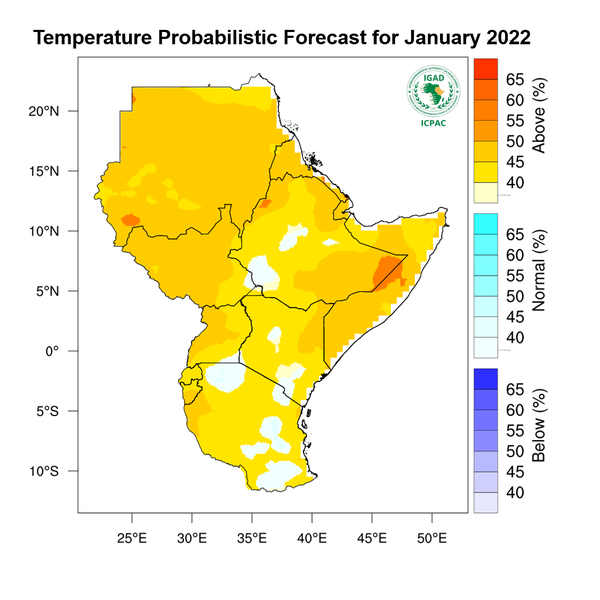 Warmer than usual temperatures are expected over most parts of the region.
Usual temperature conditions are expected over isolated areas in central and western Ethiopia, central and southern Kenya, northern and southern Tanzania.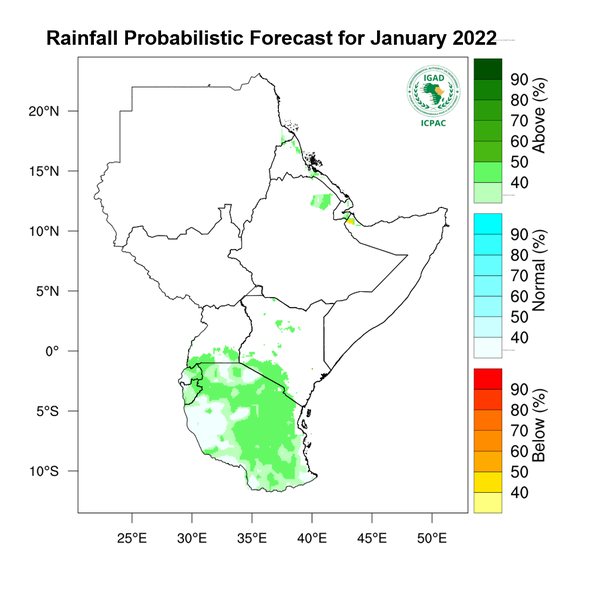 A higher chance of wetter than usual conditions expected over much of Tanzania, Burundi, southern Uganda, parts of central and south-western Kenya.
The rest of the region is generally dry in January.