Africa, COVID-19 and Climate Change — What can we Expect?
By Yvonne Maingey
Contributions by ICPAC's Climate Change Working Group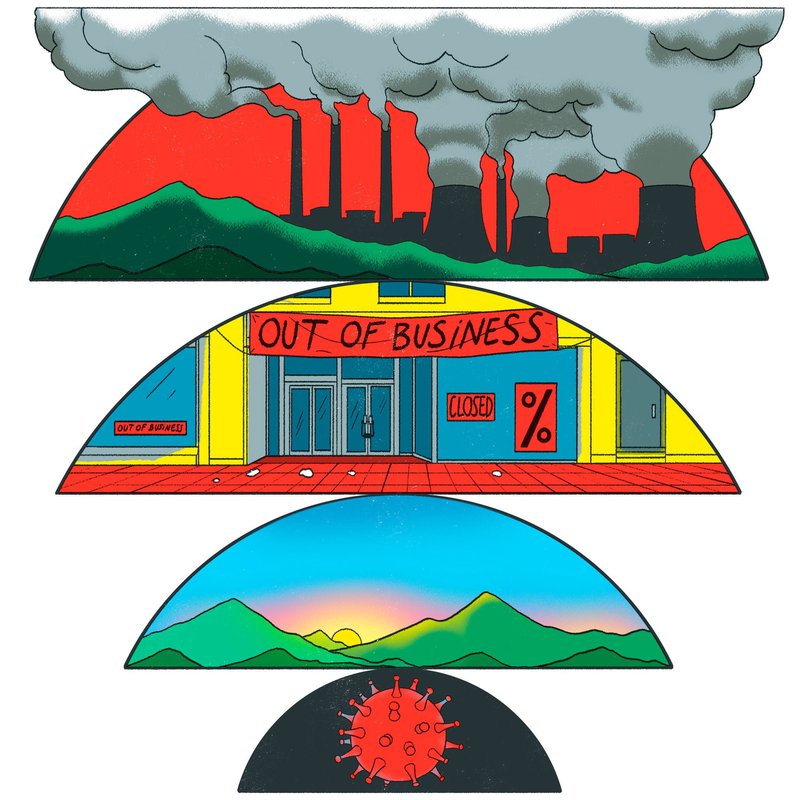 The huge economic, health, and societal ramifications of COVID-19 has set the whole world back in its efforts to achieve the sustainable development goals (SDGs). What does this mean for global, as well as regional climate action? As the world has focused on the immediate health, economic and social impacts of the pandemic, there is a risk that the pending climate crisis will be ignored.
Arguably, the African continent will be hardest hit by climate change. IPCC projections of climate change suggest that East Africa will experience warmer temperatures; a 5–20% increase in rainfall from December to February and a 5–10% decrease in rainfall from June to August by 2050. This has significant implications for Africa, as the region is highly dependent on rain-fed agriculture. Not to mention the fact that climate change will exacerbate the most pertinent concerns of the region including poverty, social inequality, environmental degradation and water stress. It is for this reason that climate change adaptation has been on the region's economic and social agenda for the past five years, particularly after the Paris Agreement took effect in 2015.
COVID-19 is the defining health crisis of our time. For the African continent, it has exposed weak health systems, the high burden of infectious diseases and further exposed the region's poverty. We are living in unprecedented times with two considerable crises to manage while trying to make progress towards the SDGs. At this time, it is necessary to explore the implications of the pandemic through the lens of the current climate crisis and Africa's efforts towards adaptation.
There are three realities that we need to come to terms with in order to understand the relationship between the pandemic and climate change.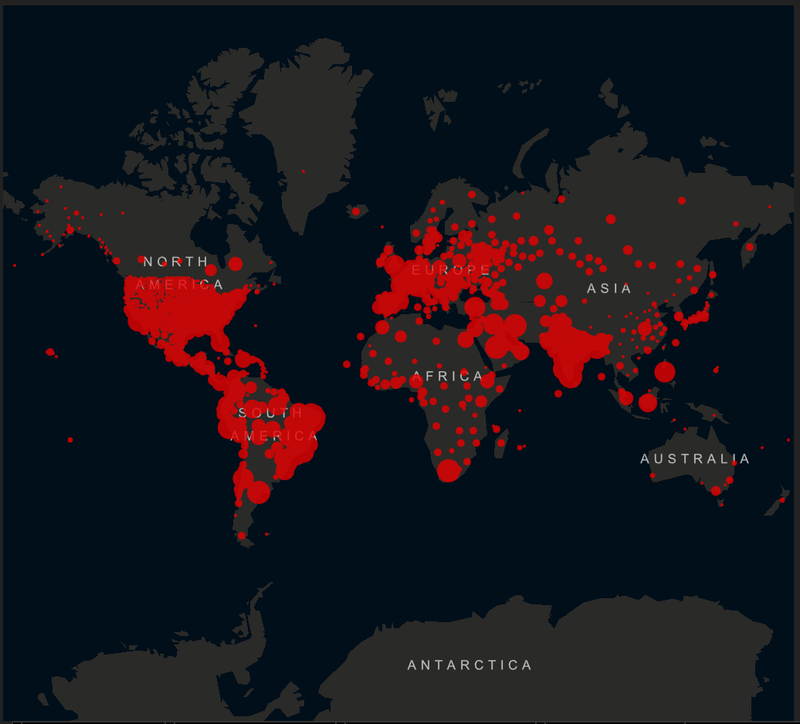 Johns Hopkins Coronavirus Resource Center, as of 1 September 2020
Firstly, widespread lockdowns, travel bans and closed manufacturing sites have resulted in a significant reduction in global greenhouse gas emissions. So much so that a recent study placed current emissions at 8% lower than they were at this time last year. However, the reduction in emissions as a result of COVID and how this plays into the fight against climate change has been overstated. In spite of the drop in emissions, on aggregate we are still on track to emit over 90% more than we did in 2019. Additionally, we have to keep in mind that these closures are temporary. Businesses will re-open and they will be eager to recoup any losses made over the past few months. This potentially means, more production, an increase in manufacturing hours and consequently a jump in emissions in a relatively short span of time.
The second harsh reality is the dramatic rise in single use plastic. This is due to the demand for products to keep COVID at bay including masks, visors and gloves. This also includes plastic waste surges as restaurants struggle to keep their businesses afloat with home delivery services. Besides, the proliferation of single use plastic was already accelerating global climate change. Effectively, the impact of the pandemic will serve to intensify the pollution and climate issues associated with a rise in single use plastics.
The third reality is one of finance. Economic recovery is a core component of the conversation around building back post COVID-19. But what does this mean for the climate sector? Africa's long-term adaptation costs are estimated at around USD 35 billion a year by 2050. Mobilizing a fraction of these funds is already an existing challenge and with significant funding pouring into the health sector and overall economic recovery, there is a chance that accessible climate finance will be compromised. This will have implications on the region's capacity to adapt to the ongoing negative impacts of climate change.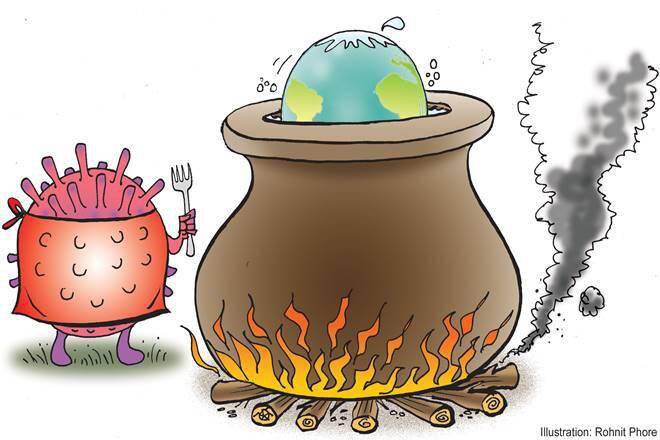 The realities of COVID in relation to action on climate change are alarming. The unfortunate reality is that the long-term effects of climate change will be more disastrous than the current impacts of COVID, with the world's most vulnerable populations bearing the brunt of these effects. This includes, higher death rates and rampant economic decline as a result of harsher climate conditions. It cannot be stressed enough that the cost of inaction on climate change is catastrophic for Africa. Building back post COVID has to integrate climate change in overall planning and decision making.