Our work
Observing our planet from space offers an unprecedented opportunity to monitor changes on the Earth's surface. Space technology allows us to identify patterns over time, understand trends, and monitor our planet to better manage, conserve, and adapt to our changing environment. ICPAC hosts GMES & Africa, which supports East African countries to use Earth Observation (EO) data and technologies to monitor natural resources and food security.

Improving availability and access to EO data
Provide decision makers with information and tools to implement sustainable development policies
Developing EO-based applications and services to monitor
Natural habitats, tropical forests, agriculture and rangelands
Capacity development
We build capacity in EO and to translate data into environmental actions and plans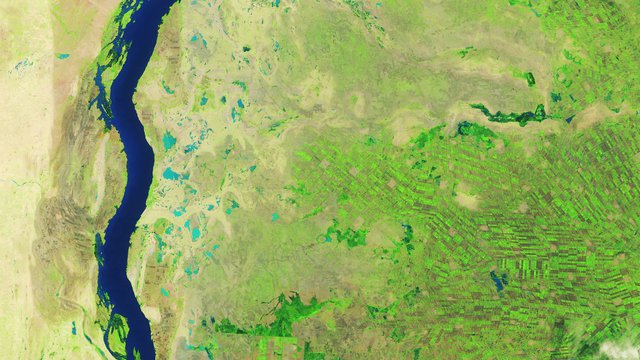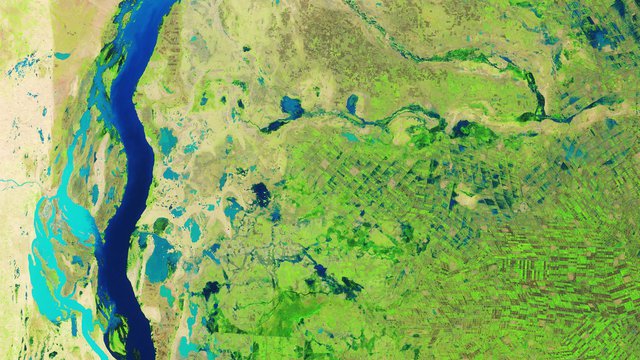 Earth Observation for the Africa we want
Flooding in Sudan. We use Earth Observation to monitor environmental changes and provide Early Warnings for our member states. We focus on four services: Monitoring of Forests, Natural Habitats, Agriculture and Rangelands.
Monitoring land use changes in Forests and Natural Parks
We develop Earth Observation solutions for Environmental Monitoring and Increase access to Earth Observation data. Recent years have seen an unprecedented increase in the volume and quality of satellite images for Earth Observation. Simultaneously technological advancements have improved access and processing capability. At ICPAC the GMES & Africa project takes advantage of EO data and technology to develop solutions for monitoring, planning, management of the Environment and food-security early warning.