Our work
East Africa has many trans-boundary water resources such as the rivers Nile and Shebelle, Lake Victoria, Lake Tanganyika or Lake Turkana. The demand for freshwater however, increases year by year due to a fast growing population. Climate factors, especially rainfall have significant impacts on availability and quality of water resources systems of the region.

Water Monitoring and Modelling
Monitoring, Modelling and forecasting of rivers and water bodies using remote sensing to predict water flows and levels
Capacity Building
Support member states to develop and utilise water resources related products and services.
Forecasting of Water Resources
Support member states to develop and utilise water resources related products and services.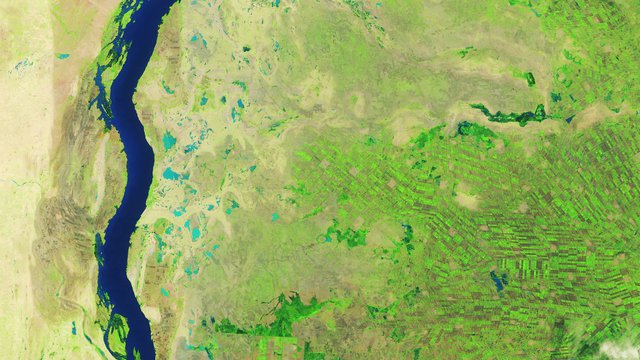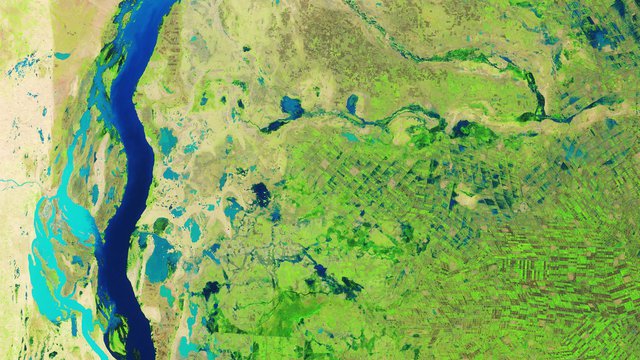 Monitoring water resources for Early Warning
Sudan suffered widespread flooding following heavy rainfall in August 2019. According to the International Charter (on) Space and Major Disasters, more than 190,000 people were affected. The 2019 image shows flooding in the states of White Nile and Blue Nile. Both images were taken with a combination of infrared and visible light, so they are presented in false colors. Water with a large amount of suspended sediment appears light blue; dark blue indicates less sediment. Vegetation is bright green. Read more at NASA's Earth Observatory.
Remote sensing for Sustainable Development
The Omo Delta, at the north end of Lake Turkana, a lake now located mainly in Kenya. In 1973, the delta was contained entirely within the boundaries of Ethiopia. By 2005-2006, the southernmost point of the delta had moved roughly 12 kilometers (7 miles) to the south, and had crossed the Ethiopia-Kenya border. Reduced lake levels — from less rain, more diverted upstream water, and increased evaporation due to higher temperatures — are believed to be the primary cause, with an increase in sediment from agricultural activities also contributing. The expanded delta has provided new land for 20,000 Dassanech people, the area's traditional inhabitants. But severe flooding in 2006 killed 100 of them and destroyed houses, crops and infrastructure.