GMES & Africa on-the-job-training on forest monitoring and land degradation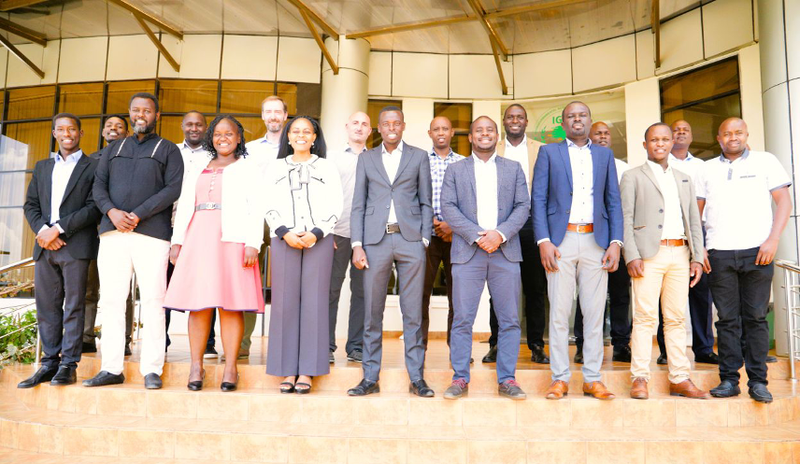 During the week of 23rd-26th October 2023, the Joint Research Centre (JRC), RCMRD, and ICPAC conducted an on-the-job training at ICPAC (Nairobi) on Forest Monitoring and Land Degradation. This training is part of a series of activities focused on building capacity and decision-making capabilities provided by JRC in the GMES & Africa (G&A) Program framework. The key thematic topics in Eastern Africa are forest, land degradation, wetland, and protected areas monitoring. The training was given by Baudouin Desclée, Tropical Forest Expert, and Dario Simonetti, GIS IT Developer, and coordinated by Eugene Kayijamahe (ICPAC) and Eunice Wangui (RCMRD). The training participants included several national and international institutions and the private sector (DRSRS, ICPAC, KFS, KU, KWTA, LocateIT, NEMA, RCMRD, WRA, and WRTI).
The focus of this training was to improve and consolidate the knowledge of the latest developed mapping tools on forest, land-cover, and wetland monitoring to further support and enhance the activities in G&A with the national partners. As a follow-up of the 2022 workshop on forest & water in Nairobi, the RUSLE soil erosion model has been implemented in the IMPACT Toolbox and this training was a great opportunity for designing and bringing together common methodologies and good practices for soil erosion mapping in the context of land degradation SDG 15.3.1.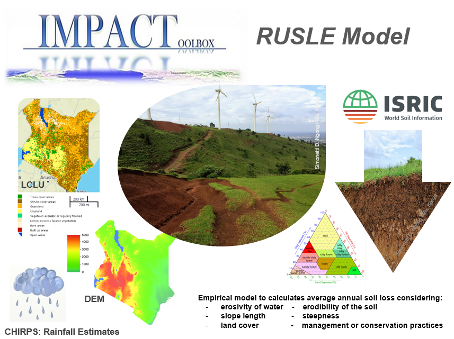 The main outcome of this training was the cross-fertilization among the different institution representatives, the development of mapping skills with IMPACT Toolbox, and the setting up of a national working group on a common project.
More information:
- JRC: https://joint-research-centre.ec.europa.eu/index_en
- RCMRD: https://rcmrd.org/en/
- ICPAC: https://www.icpac.net/
- GMES & Africa: http://gmes.africa-union.org
- IMPACT: https://forobs.jrc.ec.europa.eu/IMPACT