IGAD launches platform to manage desert locusts, trans-boundary pests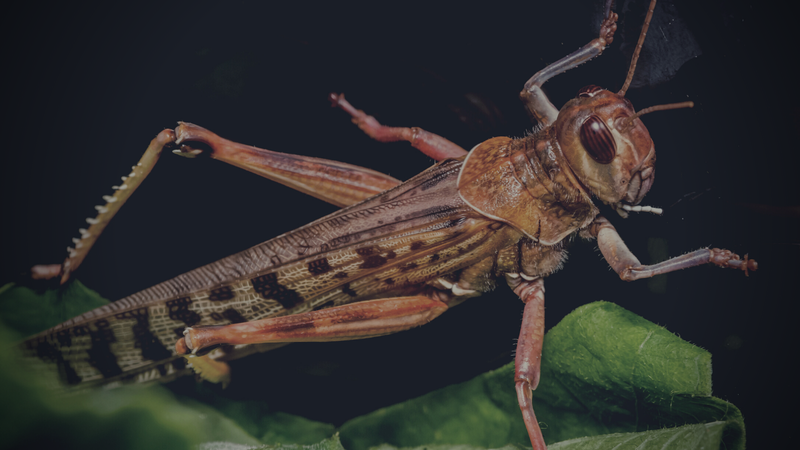 The Intergovernmental Authority on Development (IGAD) on Thursday launched an inter-regional platform for the sustainable management of desert locusts and other trans-boundary pests. The platform, developed to contain the desert locusts, aims to strengthen synergies, sustained management, and control of desert locusts and other trans-boundary pests.

The platform will also provide an effective and well-coordinated early warning system for continuous intensive surveillance and monitoring of desert locusts and other trans-boundary pests. i.e., locust breeding areas as well as ground and aerial control operations in order to detect and neutralize hopper bands or adult swarms in time. 

"The effective control and management of desert locust and other trans-boundary pests in the IGAD region and surrounding areas require a dedicated and sustained involvement of all the affected countries, the international community, and private sector and with all state and non-state stakeholders acting in a coordinated manner," said Dr. Guleid Artan, ICPAC's Director.
For his part, Keith Cressman, Senior Locust Forecasting Officer FAO, emphasized on the need to control the destructive pests in order to safeguard livelihoods.

"The early warning functions perform extremely well thanks to inputs and efforts by the countries. However, the challenge is turning that early warning into action," said Keith. The virtual launch brought together IGAD Member States, development partners, international institutions, and other stakeholders.

The warming of the Indian Ocean and the increased frequency of tropical cyclones affecting the Arabian Peninsula and Africa is expected to have impacts on the frequency and intensity of pest outbreaks. Having functional trans-boundary pest early warning systems is key to building the resilience of the countries of the region to pest outbreaks. Extreme weather events are expected to continue to increase in frequency and intensity in the years to come.

The project is funded by World Bank and executed by ICPAC, the IGAD Climate Prediction and Application Center (ICPAC).