Meet Generation Restoration: The Earth Champions leading the way in the construction of the Africa we want
Meet some of the youth at the forefront of Sustainable Development and Climate Action in Eastern Africa
Amina Idan Paul, Djibouti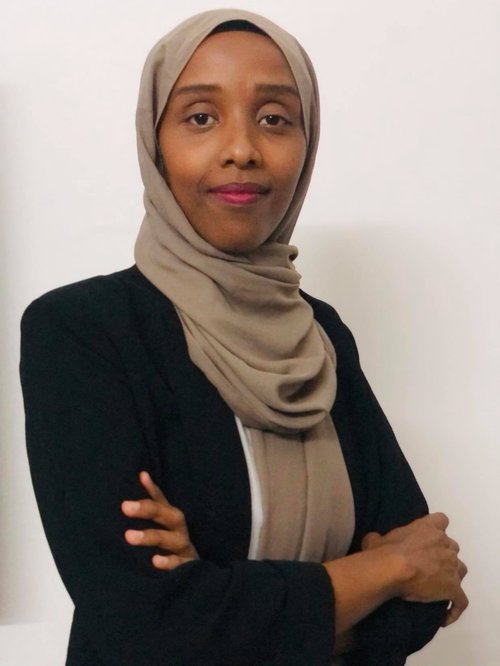 My name is Amina Idan Paul, I am an environmental activist and the creator of the environmental movement called « Ecolo à Djibouti » who seeks to protect the environment in Djibouti and promote sustainable living.
I'm also an engineer and a blogger. I write about ecology, climate change, plastic pollution, renewable energies, and adopting eco-friendly gestures to help the planet.
I believe we still can make a difference in the fight for the environment.
You can reach me at contact@ecoloadjibouti.com or by visiting the blog www.ecoloadjibouti.com.
Watch Amina's call to action.
Destin M. Sempijja, Uganda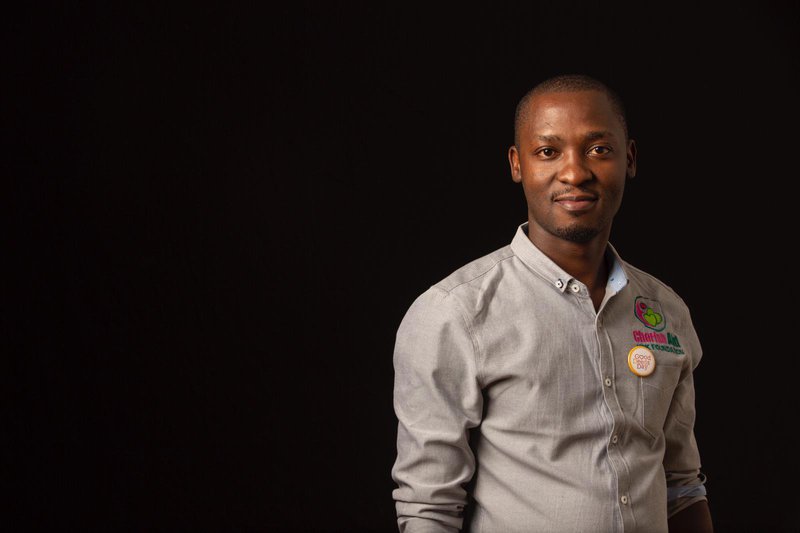 My name is Destin M. Sempijja and I am a climate activist and environmentalist from Uganda, youth leader, and the founder of cherish Aid foundation. I am a telecom engineer and specialist in renewable energy.
I believe it is key to create awareness about the need for environmental responsibility amongst young people since it is human activities that lead to climate catastrophes.
I have a passion for nature because I grew up with a single mum who was a farmer and she was severely affected by climate due to changes in seasons and she could find it difficult to predict seasons. In seasons where she expected rain it was a drought which resulted in total loss of crops so I realized the need to fight for climate justice so that we can reverse climate change and its effects on the local people who depend on agriculture to earn a living.
Watch Destin's call to action
Elizabeth Whatuti, Kenya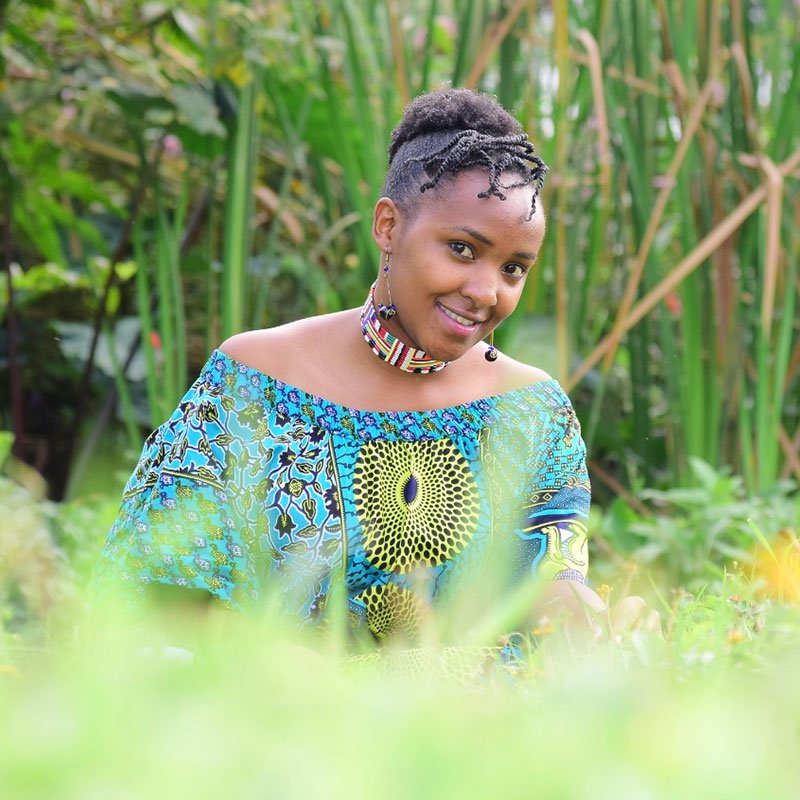 Elizabeth Wanjiru Wathuti is a Kenyan environment and climate activist and founder of the Green Generation Initiative, which nurtures young people to love nature and be environmentally conscious at a young age and has now planted 30,000 tree seedlings in Kenya.

Elephant Neighbour's Center Board Member.

Emmanuel Niyoyabikoze, Burundi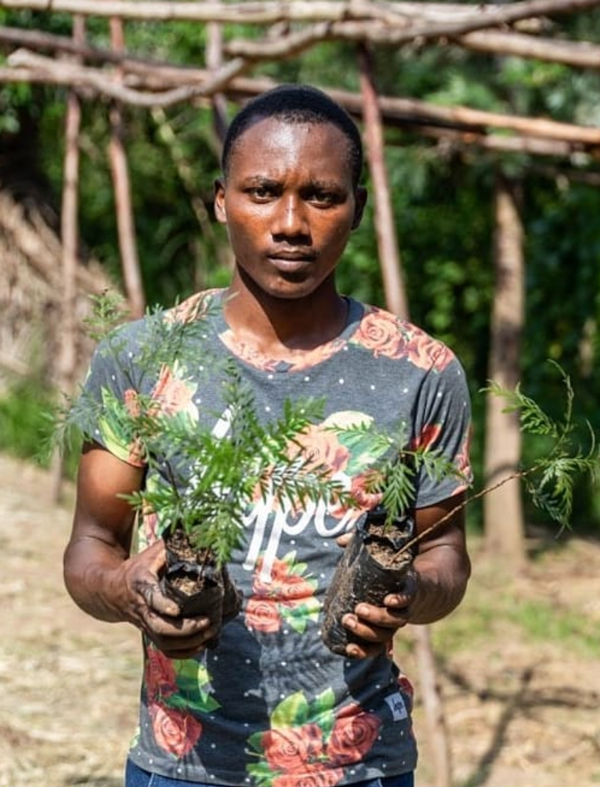 Hi, I am Emmanuel a Youth Climate activist from Burundi. I am the Founder and CEO of Greening Burundi.
I founded Greening Burundiout of my concerns for my community and country. I am hands-on and invest all the time I have in the project. I liaise with communities, schools, neighborhood chiefs, and officials to organize and lead tree planting actions and educational initiatives. I establish and manage tree nurseries as outdoor classrooms and for propagating and distributing trees.
The vision of Greening Burundi is to preserve existing forests, increase the forest cover and contribute to the eradication of poverty, food insecurity, and fostering a lasting high quality of life for communities while safeguarding long-term environmental sustainability by growing fruits, sustainable forestry, by planting indigenous trees and promoting agroforestry systems. Its main mission is to plant trees for healthier populations and a better environment. I have received awards like the Global Peace award, Mary Robinson Climate Justice Award and I was nominated among the Top 100 Young African Conservation Leaders and ranked among 5 influential Burundian People saving the environment.
Watch Emmanuel's call to action.
Eva Lopa, South Sudan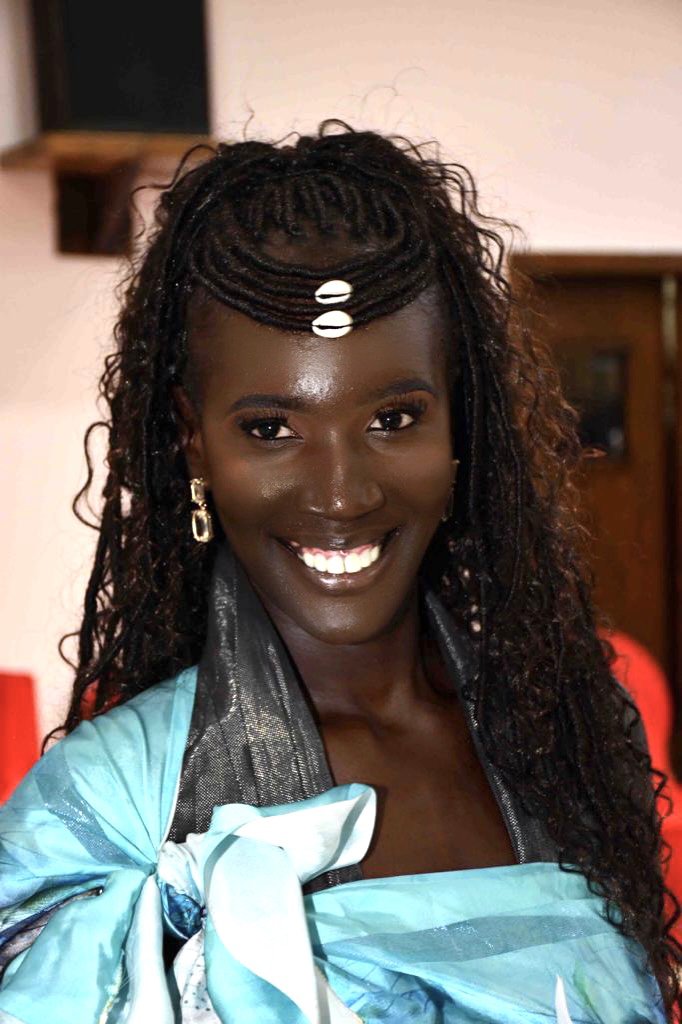 Hi, I am Eva, a digital creator from South Sudan. I initially started "South Sudan With Eva" to get to know my country, after decades of civil war I was a stranger to my own home. I also wanted to explore and share South Sudan's diversity aiming at unity and embracement of one another to eliminate tribalism. In exploring the South Sudanese people and their different cultures, I discovered the beauty of its land, scenery, and breathtaking views. I also found solutions to South Sudan's economic problems in its fertile land, solutions to its energy shortages in the Nimule Fula Falls. After a year of exploration, I am passionate and motivated to discover more in South Sudan's land, especially its nature, it has solutions we are yet to put to practice, the beauty we are yet to see, and the power to contribute to the world, especially Africa in many different positive ways.  
Watch Eva's call to action.
Fathi Bashe, Somalia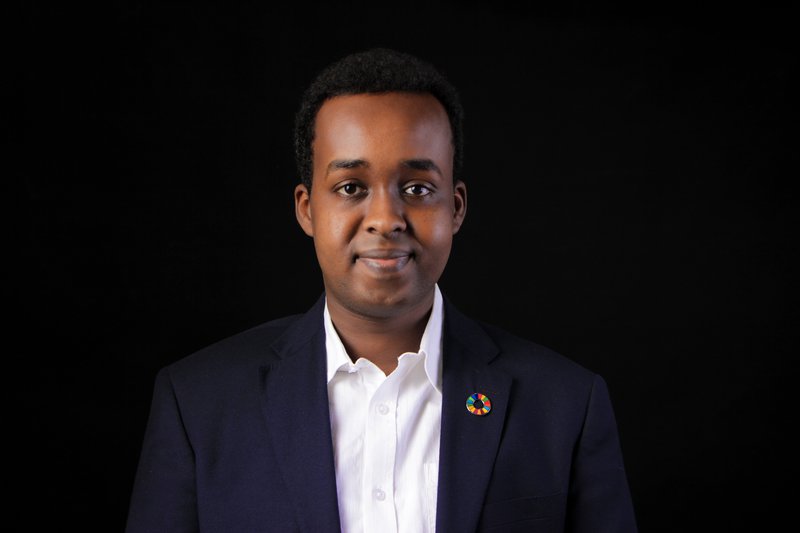 I consider myself a social activist who is deeply committed to advocating for Sustainable Development Goals, with a particular focus on gender equality, climate change, and peace & security. I am based in the Horn of Africa and my expertise is SDGs. I firmly believe in the United Nations Principles and Sustainable Development Goals (SDGs) and I work every day to emphasize the importance of collective roles and responsibilities to achieve the SDGs. With that in mind, I founded the Fathi Initiative and I am also a founding member of the Horn of Africa SDGs Network.
The Fathi initiative is an independent, non-governmental organization to bring solutions and awareness to the SDGs. The initiative was created as a way of raising awareness of the SDGs among Somalis in the Horn of Africa. The initiative's goal is to generate conversation and active dialogue about goals that directly affect the region, specifically Goal 13 (Climate Action) and Goal 5 (Gender Equality).
My passion for Climate Action and education began in high school, where I became involved in how to tackle the frequent return of droughts in my region (Horn of Africa).
Watch Fathi's call to action.
Fahiima Cabdi, Somalia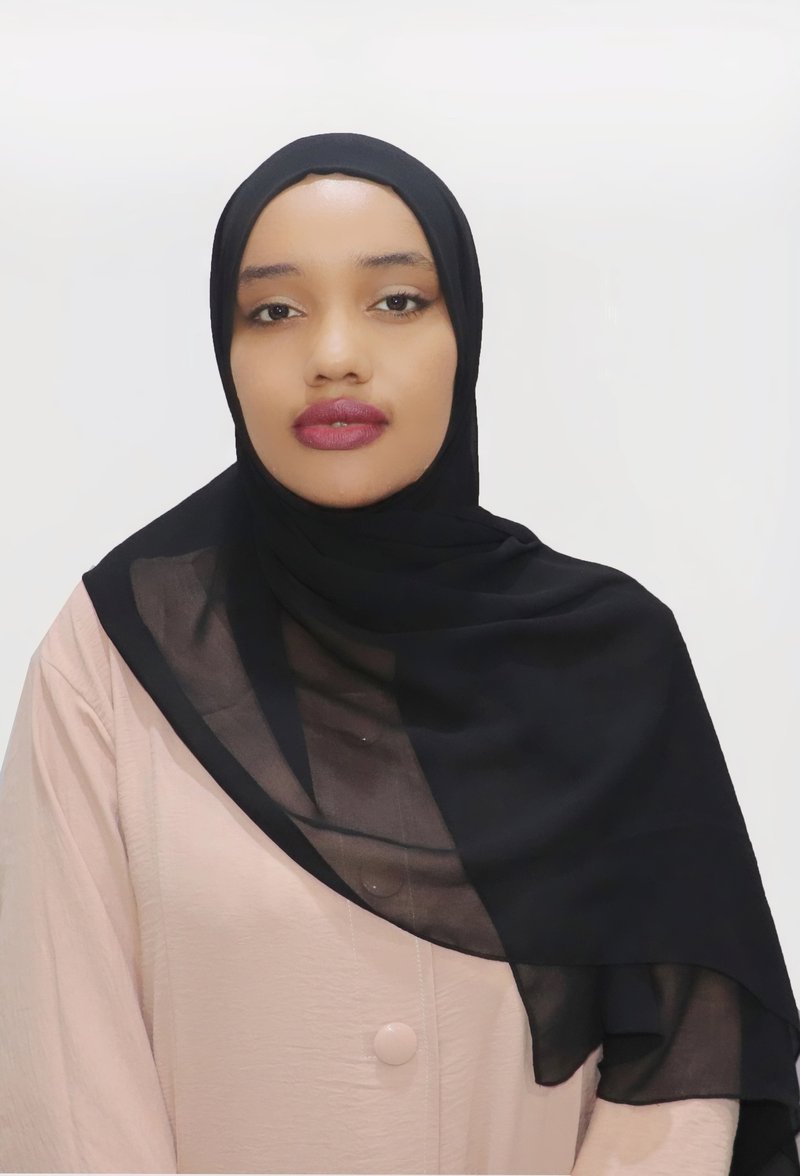 Hi, I am Fahima, from Somalia. I consider myself a committed environmentalist and Climate change justice fighter. I am the founder of Somalia Environmental Action Team (SEAT). SEAT engages with youth and graduates who are interested in advocacy for environmental protection, climate change mitigation, and sustainable development goals. Currently, I also work with the government of Somalia. In this role, I am committed to driving towards mounting a substantial policy-led fight against climate change. I am now pursuing my master's degree in Environmental Governance and I hold a Bachelor's Degree in Environmental Science & Management. I use my drive on social media to drive change, including putting all my positivism and energy to encourage others to conserve and preserve the environment.
Watch Fahiima's call to action.
Fihima Mohammed, Djibouti
My name is Fihima Mohamed from Djibouti! I am an environmental activist from Djibouti. I believe that the environment is a problem for everyone. Three years ago, I started in my country Djibouti with my team a vast tree-planting program. So far, we have planted 8000 trees! I am a passionate advocate for the restoration of degraded lands. So far, we have restored 30 Hectares.
I am love to proved to new generations a new way to see the Earth! I am deeply committed to my activism and advocate daily for a greener and more sustainable world!
Let us create the biggest community in East Africa to care for the environment.
Watch Fihima call to action.
Ghaamid Abdulbasat, Tanzania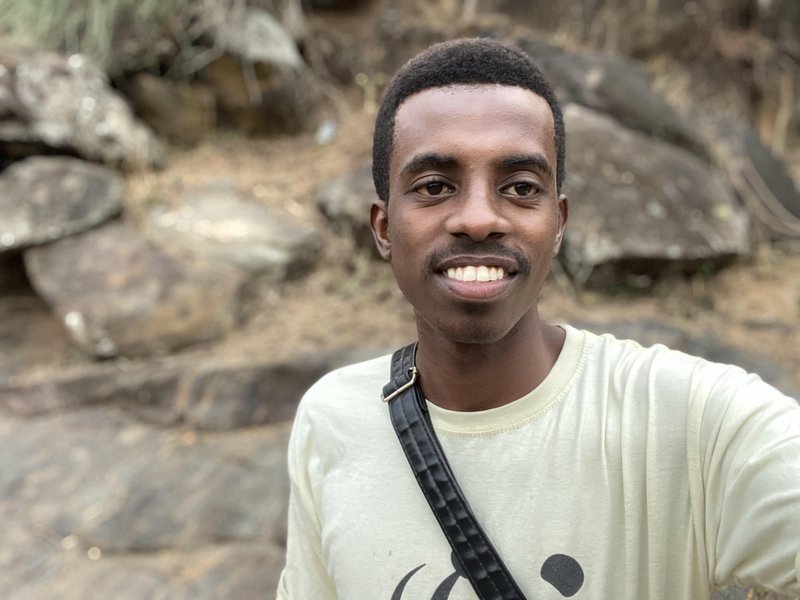 Hi, I am Ghaamid Abdulbasat from Tanzania. I am a passionate environmentalist, a National Geographic Young Explorers, a Global High Seas Alliance Youth Ambassadors and I represented my country in international environment coalitions like Youth4Nature and YouthMappers. I studied Environmental Sciences and Management. I was also trained as a Young Researcher on Eco-hydrology to provide nature-based and biotechnological solutions on water systems. 
I coordinate the Earth Day Network Sub Saharan Africa and lead a Youth programme and a Citizen Science programme that empowers people around the world to monitor threats to environmental and human health in their communities & leading citizens in taking action to drive policy change through open data technology in fighting global environment and climate crisis. I founded the Tanzanian Youth Biodiversity Network to ensure that youth spaces are considered in the National Biodiversity Strategies and Action Plans (NBSAPs) and the Nationally Determined Contributions (NDCs) on Climate Action for informed decisions, and trained over 1000 youth and environment stakeholders on global biodiversity framework.
I am passionate about digital innovation and initiated an online channel on environmental awareness through film know as the GM Climate Series (YouTube and Instagram). I am strongly committed to give a voice to the youth of Tanzania and elevate their participation in climate decision-making.
Watch Ghaamid's call to action.
Helina Teklu, Ethiopia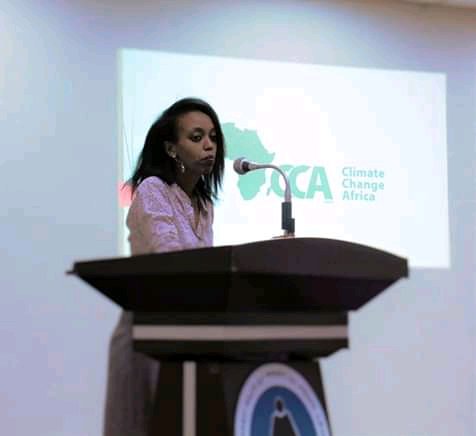 Hi, I am Helina, from Ethiopia. I am very passionate about finding solutions to the effects of climate change with the help of the youth and seed balls. I am the CEO and Co-Founder of Seed Bomb Ethiopia and Climate Change Africa (CCA) where I fight climate change with the help of the African youth and Seed balls. I am committed to being part of #GenerationRestoration and the 1 trillion tree movement with the help of Seed balls.
As an Architect, I got to learn the effects of climate change and solutions to it (which are mostly nature-based) through Sustainable Architecture. Upon graduation, I made it my mission to help protect my country Ethiopia from the effects of climate change. Through time I realized that I can't do it alone and also that I can't only protect Ethiopia from its effects without out also protecting Africa and through time the world. So I got to work with different youth as we are almost 70% of the African population on finding adaptation and mitigation solutions through my company Climate Change Africa and Seed Bomb Ethiopia.
I studied Architecture at EiABC, the Ethiopian Institute of Architecture, Building Construction and City Development. I am also a graphic designer, an environmental activist, and work on women empowerment.
Watch Helina's call to action.
Joanita Babirye, Uganda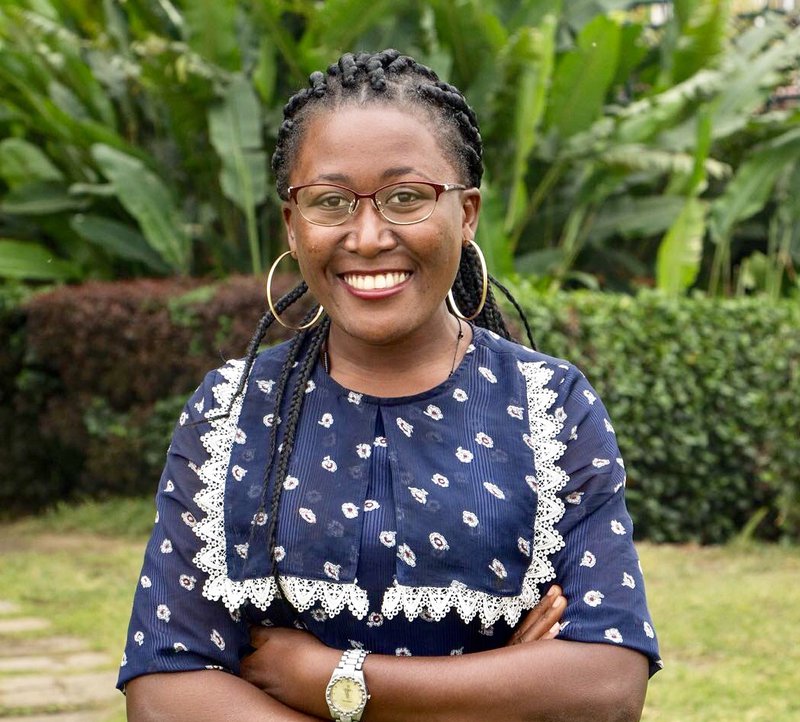 I am Joanita, the co-founder of Girls For Climate Action, a movement that is putting young women and girls at the forefront of climate action. I am also an ambassador at the Africa Youth Climate Hub and the UN Women youth Action Coalition leader under Generation Equality on Feminist Action For Climate Justice. I have taken on various roles including the ambassadorship position at Tunza Eco-generation in partnership with UNEP in 2016 and I am currently pursuing a masters degree in environment and natural resources at Makerere University. I consider myself an ardent advocate for climate justice.
Watch Joanita's call to action.
Liberatha Kwamala, Tanzania
Hi, I am Liberatha, a young eco-warrior raised in a rural area in Tanzania who strives to save our mother planet Earth through my social enterprise known as Libe Green Innovation. I am deeply committed to solving the problem of plastic waste in Tanzania through the recycling business. I received an award from the Tony Elumel Foundation in Nigeria through the United Nations Development Program in Tanzania.
I am also a global sustainable development goals champion working on Goals 8 and 9. I am determined to promote decent job creation, entrepreneurship, creativity, innovation and encourage the formalization and growth of micro-small and medium-sized enterprises. I am interested in particular to work towards Sustainable Goal 9 and support industrial innovation and infrastructure promoting inclusive and sustainable industrialization and fostering innovation.
I am one of the Top 100 Young conservation Leaders in Africa and I was also an international Global women ambassador in manufacturing and a Young Tanzania Global Leader in the World Women Conference Awards.
Watch Liberatha's call to action.
Maura Ajak, South Sudan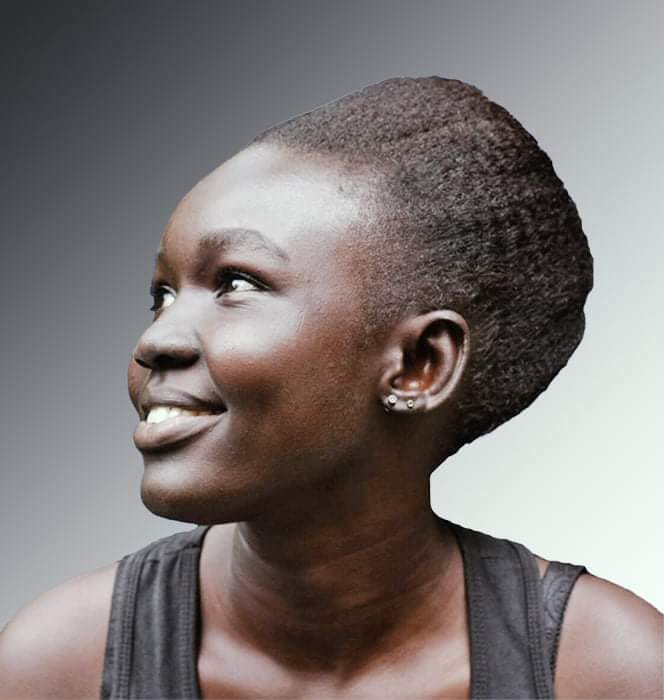 My name is Maura Ajak. I work as a journalist based In South Sudan. I joined the industry in 2014 and started multitasking in the field (reporter, presenter, producer, translator, photographer, and videographer, etc). I speak fluently English and Arabic. I work with the Catholic Radio Network and as a freelancer for the Associated Press and other international media outlets.
I am passionate about journalism because it reflects the real issues that various communities are facing in my country, such as climate change (floods, locusts, deforestation, waste management, etc), and also peace-building as a major factor that contributes to a healthy environment.
In December 2020, I was awarded for the best Pitch Zone in Peace and Governance by the African Women in Media sponsored by the European Union Delegation to the African Union. I was also awarded twice in 2017 as human rights defender for holding the presidential guards accountable for committing sexual assault against women and girls.
I am an Alumni for International Women Media Foundation 2017, and the Pan African female Journalists Conference (Les Panafricanies) in Morocco 2018 to present.
Watch Maura's call to action.
Mollen Kenyena, Uganda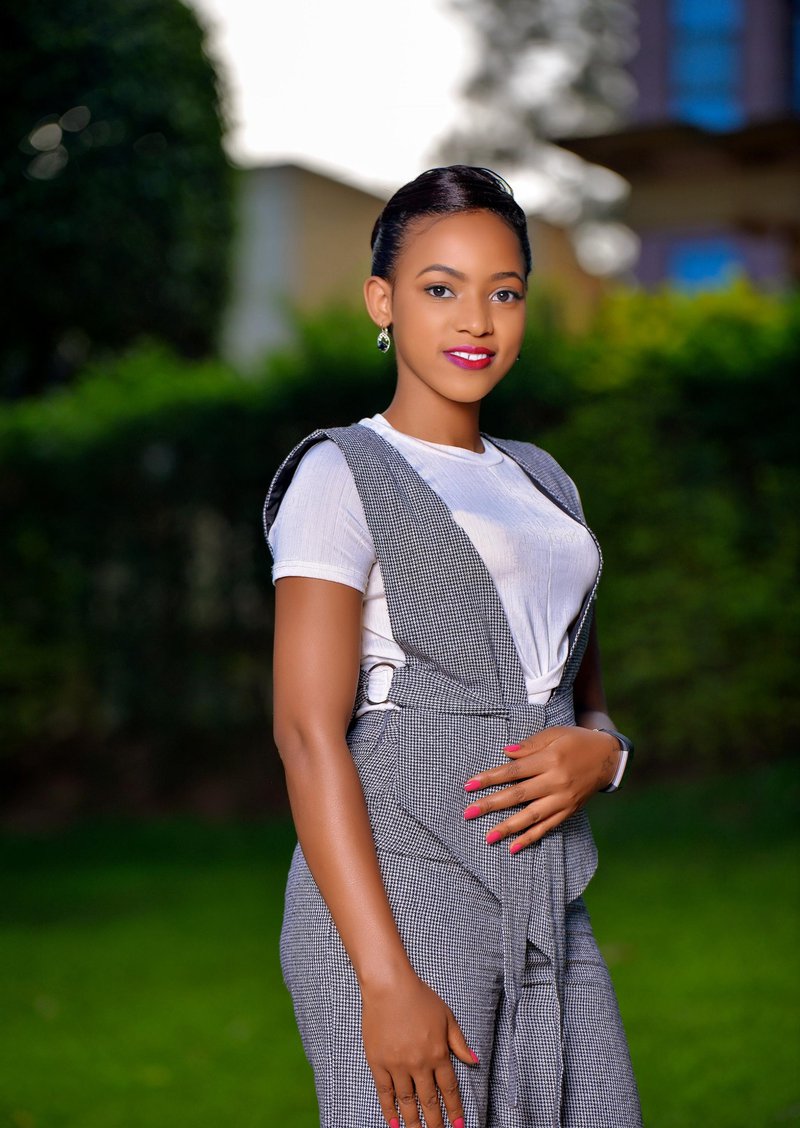 I am a senior weather presenter and Morning Show host at UBC and a Weather Forecaster at Uganda National Meteorological Authority (UNMA). With over 5 years of experience in Weather Forecasting, weather Broadcasting, and climate change communication, I was also chosen as one of the best weather presenters in the world recognized by the European meteorological society (EMS), the first in Africa to ever get this mention.
I am a founding member of Climate without Borders. I am passionate about Nature; my desire has always been and still is in being a voice of change, I want to make people understand what is going on around them. Make them see the problem so that they take action. To me, creating public awareness is necessary to realize a change I surely want to see. I have done that by personally fostering a television show dedicated to climate communication on a National Broadcaster, Sensitising public and private schools on the need to study weather and climate, organizing youth groups to carry out voluntary community cleaning services, promote digital dissemination of weather and climate information via social networks.
Watch Mollen's call to action.
Mustafa Adam, Sudan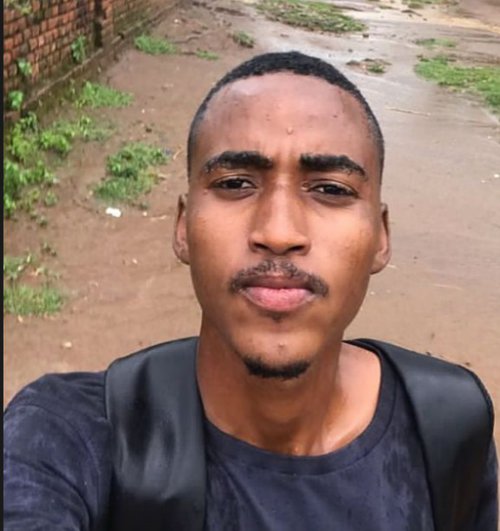 My name is Mustafa Adam an Environmental and Climate Activist, I study Electrical Engineering at Alzaiem Alazhari university.
I am the co-founder of Fridays for Future Sudan. I work as a volunteer in many NGOs organizations in Sudan, such as African Youth Initiative on Climate Change Sudan And Sudan Youth Organization on Climate Change, and I work also as Climate Journalist as I write articles about climate and environmental issues with Climate Tracker and Zool post. I am also fond of learning languages. My mother tongue is Arabic and I speak English, German, and a bit of Italian.
Climate change is one of the major problems that face the world nowadays. Sudan suffers from this issue in many aspects. We suffer from floods, drought, rain shortage in rainy seasons, and desertification. All these problems affected the lives of Sudanese citizens and youth in particular. Therefore I decided to take a stand against this dilemma and give my best to spread awareness and urge youth to take action against climate change.
Watch Mustafa's call to action.
Nahom Teklu, Ethiopia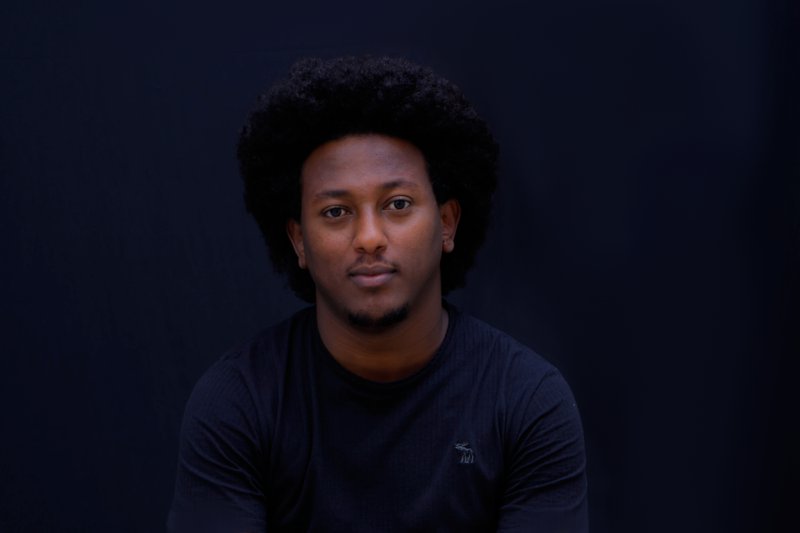 Hi, I am Nahom from Ethiopia. I am a passionate, interdisciplinary young architect. I graduated from Addis Abeba Science and Technology University in 2017. In addition to practicing architecture in proactive and multidisciplinary manners; I am also working as an architecture Journalist rethinking the future of cities. I am also the lead curator of the EUNIC, and the Goethe-institute initiated the annual "Art in public spaces street art festival" in Addis Ababa, Ethiopia.

I lead a media initiative that aims to revitalize the architectural reawakening of Ethiopia and the city of Addis Abeba through delivering design excellence and establishing architecture, urbanization, and environmental preservation, supporting the thriving of urban communities.

In my work, I am deeply committed to promoting environmental conservation, youth engagement, inclusive planning, and innovative approaches towards change and transformation. I am passionate and fired up to implement the transformation tips noted on the United Nations SDGs, earth-activism, sustainable development advocacy, and climate change awareness in my locality and beyond.
Nisreen Elsaim, Sudan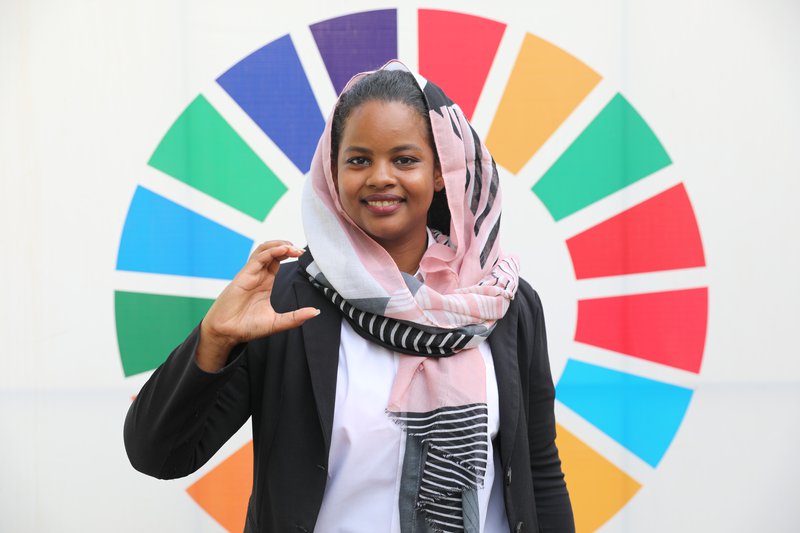 Hi, I am Nisreen from Sudan, I am an environmental and climate activist. I started my activism in 2012. I have a Bachelor's degree in physics and a Master's in renewable energy from the University of Khartoum, Sudan.
I am the general coordinator for Youth and Environment - Sudan (YES), a platform to facilitate networking among youth working in the environment. I am also the Chair of the Sudan Youth Organization on Climate Change (SYOCC), a youth-led organization and part of many regional and international platforms and mentoring young people. I am a junior negotiator with the African Group of Negotiators in technology transfer, focusing on the policies of countries regarding climate change and renewable energies.
I was recently chosen to chair the UN Secretary-General youth adviser on climate change along with 6 other young climate activists. I have written several policy papers in climate change, renewable energy, gender, and youth empowerment.
Watch Nisreen's call to action.
Nirere Sadrach, Uganda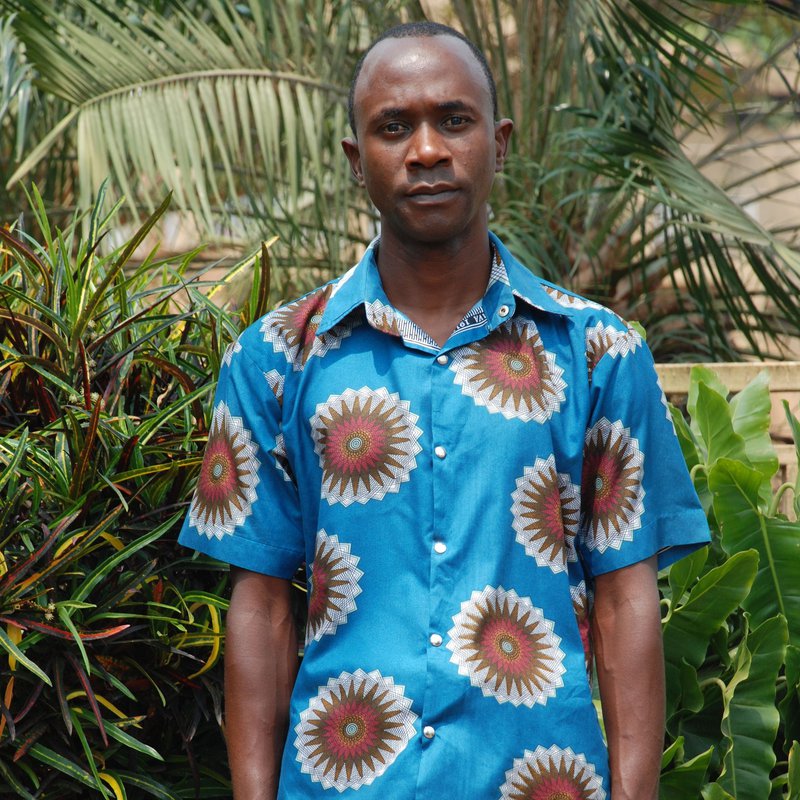 I am Nirere Sadrach, a Ugandan social entrepreneur and environmental activist. I am the founder of End Plastic Pollution, a movement of young people raising awareness about the science and effects of plastics. Demanding and promoting sustainable business practices to avoid unnecessary plastics production like single-use plastics. Our activities are now in 26 districts and 4 cities, 35 schools, and 4 universities, with our impact, spreading to over a million people in Uganda.
I hold a degree in International Business, a diploma in Sustainable Business, and several certificates in International Trade. My learning background extends to institutions including Politecnic of Milan, World Bank OLC, International Trade Center's SME Trade Academy among others.
Growing in Uganda, I have seen how insufficiently resilient this region is. My motivation stems from the fact that as young people we now have a duty to serve for better societies or else we live to pass on the same challenges to coming generations. From this, I draw my inspiration to serve for better impact and effectively further the agenda to achieve a safe environment and better world.
Watch Nirere's call to action.
Tajiel Urioh, Tanzania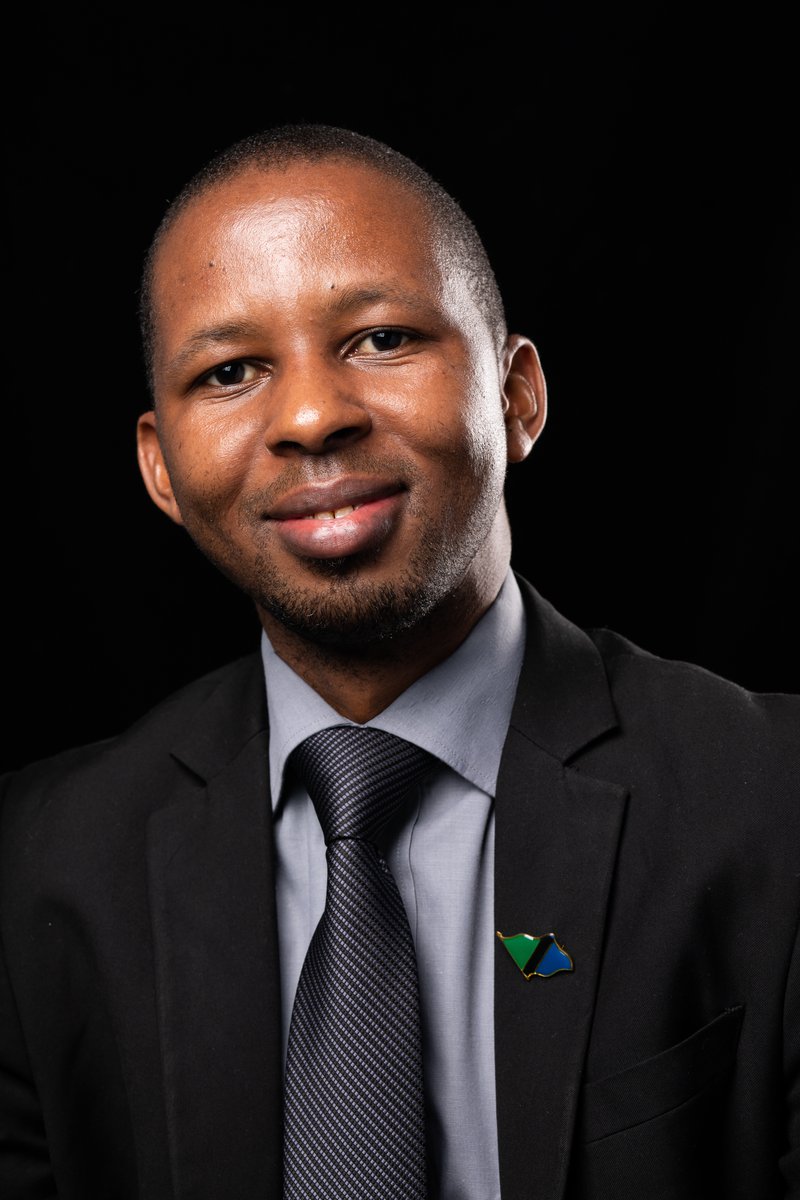 Hi, I am Tajiel from Tanzania! I am a champion for climate resilience and I also work as a technical adviser. I currently work with Vijana Think Tank on climate and the environment. I previously worked with Energy Development Partners Group, for the Youth of United Nations Association, The Green Icon, and Forum CC.
I am passionate and dedicated to Climate Action, Sustainability, and Energy issues nationally and internationally. I have been in UN Climate Change Negotiations since 2014 as well as in the formulation of national and regional climate-related policies, strategies, and position statements.
I am a Mandela Washington Fellow, a US Government initiative for Young African Leaders, and I have extended volunteering experience and the commitment to support the growth of others.
I studied in Tanzania, Germany, Belgium, and the USA. I designed and managed life-changing projects in Tanzania Mainland and Zanzibar funded by national and international development partners. I am committed to inspiring low mobility carbon footprints by mostly cycling to work and other urban movements.
Some of my global green footprints are the 2017 UN Environment Adaptation Gap Report, the 2019 UN Environment GEO Report for Youth, and Taj Tree – a tree named after me in North Carolina US.
Watch Tajiel's call to action.
Tumiso Mathenge, Kenya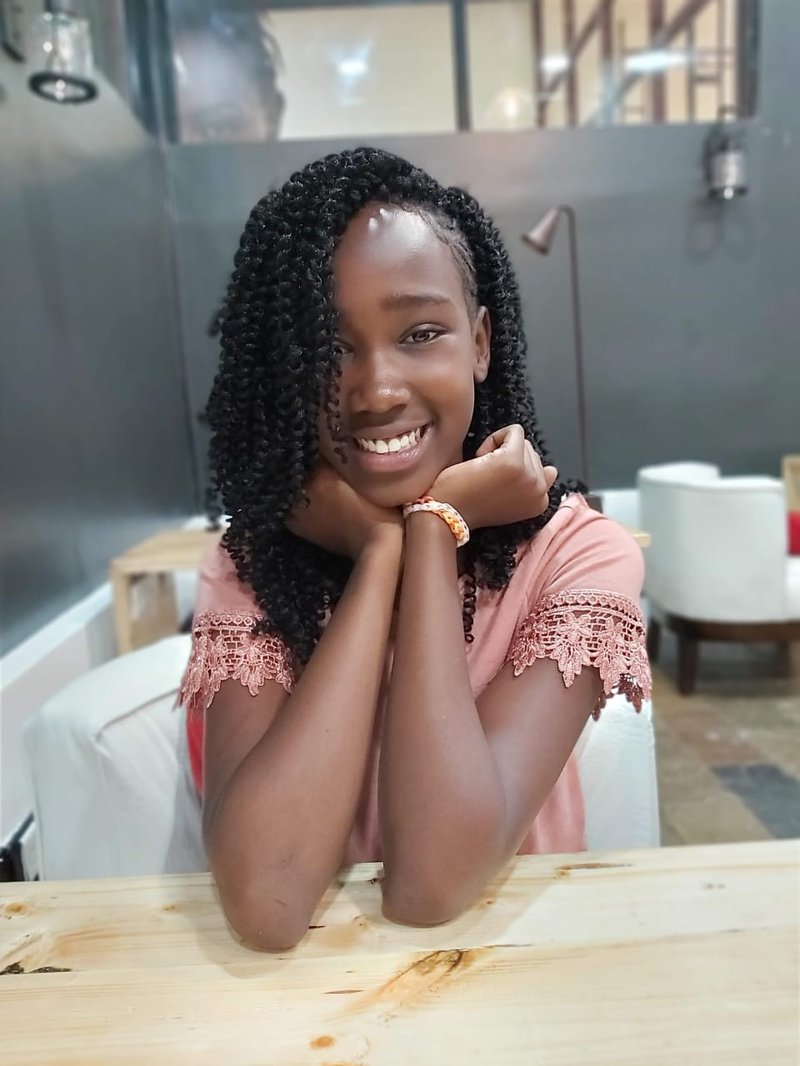 Hi! I am Tumiso Mathenge, I am 14 years old and I am a Young Kenyan environmental activist. I began my activism when I was 10 years old in response to poaching in the region. I pursue my environmental and wildlife activism through the Kijani Gang and my club, Wildlife Savers which I founded at the age of 10. I am committed to giving voice to the youth in many national and glocal platforms including the Nature Conservancy, and through my articles in the Daily Nation Newspaper.
Watch Tumiso's call to action.
Yared Abera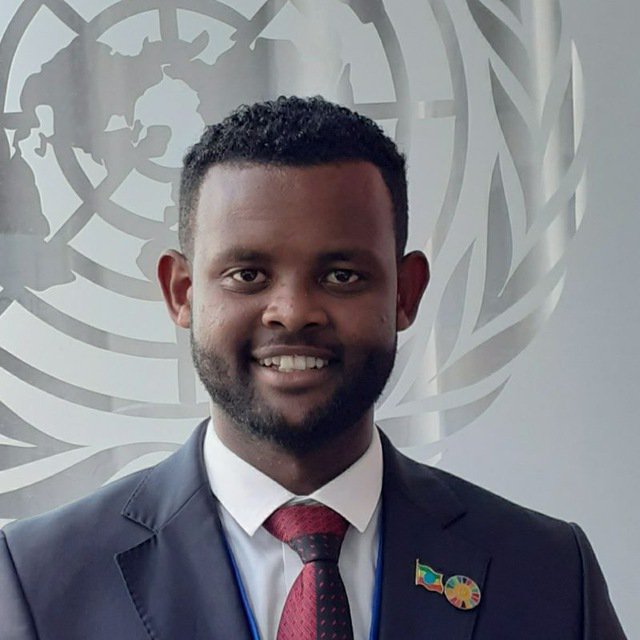 I am Yared, from Ethiopia. I graduated from Addis Ababa University (AAU) with a Bachelor's Degree in Electrical and Computer Engineering and I am currently studying at the Institute of Peace and Security Studies (IPSS).
I worked in the Youth Negotiation on Climate Change Convention (YNCCC) and I recently founded a youth organization called The Youth Print. I was also a founding member of the Communication and Media for the Youth Negotiation on the Climate Change Convention (YNCCC). I have been working and leading diverse Youth-led initiatives. I also participated in various African Model United Nations (AfroMUN) and participated in more than five Model United Nations Platforms in different Countries. I am a fellow of the Young African Leaders Initiative (YALI RLC EA). I also represented my country as an official Youth Delegate for the 74th session of the UN General Assembly and the 23rd, 24th, and 25th session of the Conference of Parties (COP 23, COP 24 & COP 25) to the UNFCCC.
Watch Yared's call to action.