Strengthening Adaptation for Small-scale Farmers in Eastern Africa
By Dr. Linda Ogallo With contributions from the ICPAC Climate Change Technical Working Group.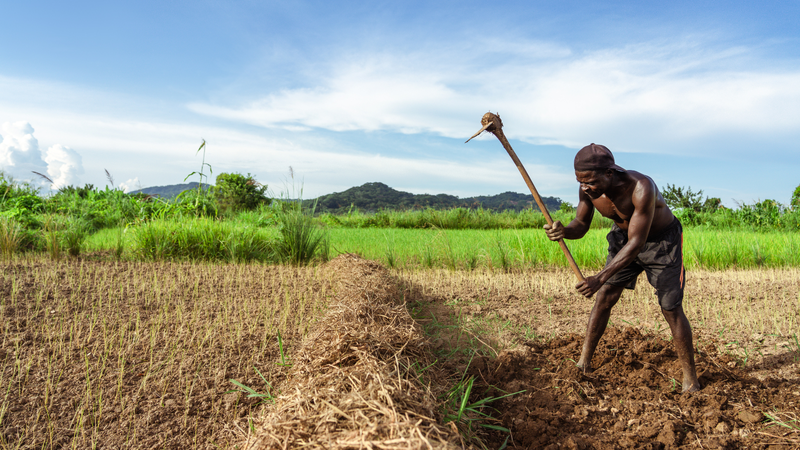 Climate extremes in the Horn of Africa continue to increase, both in frequency and severity, underlying the urgency to build climate resilience in the region. The sixth consecutive failed rainy season is looming, translating into three years of insufficient rainfall. For smallholder farmers whose lives and livelihoods depend on rainfall, this has emphasized the need for communities to learn how to live with climate extremes. With the support of various donors and partners, IGAD Climate Prediction and Application Centre (ICPAC), has learned some critical lessons on building adaptation to climate shocks in the region:
Strengthening early warning systems: Local communities can only adapt to climate shocks if they access climate information. This must flow from the global to the community level so that decisions are taken for early action by all stakeholders. The 63rd Greater Horn of Africa Climate Outlook Forum (GHACOF) marked 25 years of regular gatherings by climate information producers and users to generate climate advisories ahead of each season. In line with the Global Framework for Climate Services (GFCS) and with contribution from the European Union and African Development Bank, ICPAC has supported National Meteorological and Hydrological Services in Kenya, Uganda, and Somalia to hold National Climate Outlook Forums (NCOFs) in their efforts to localize seasonal advisories to the national context.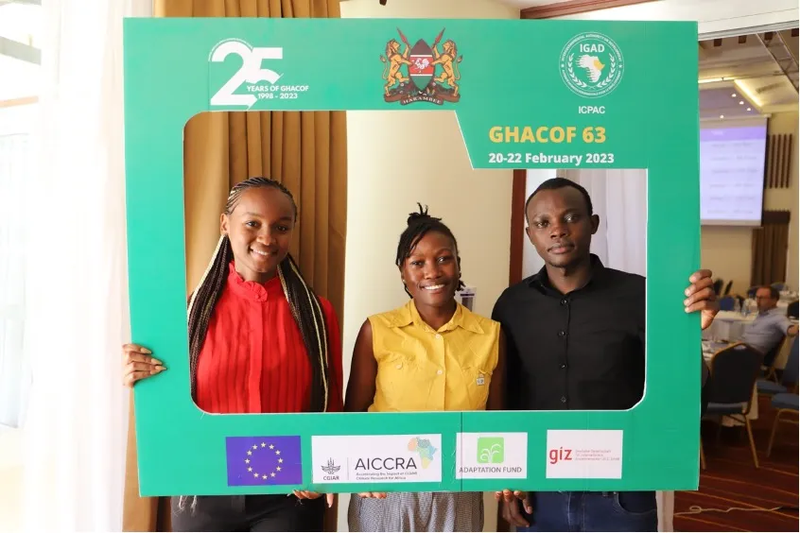 IGAD staff at the GHACOF63, celebrating 25 years of Greater Horn of Africa Climate Outlooks Forums
With additional support from Adaptation Fund, African Development Bank, and the European Union, ICPAC has helped National Meteorological and Hydrological Services to hold Participatory Scenario Plannings (PSPs) at the subnational level and cross-border sites in pilot schemes in Ethiopia, Kenya, Somalia, and Uganda. Unlike NCOFs and RCOFs, PSPs involve local community leaders and indigenous forecasters, where available, to contribute to the interpretation of the seasonal forecast and to co-produce seasonal advisories that capture the needs of the local communities. This has also involved the training of journalists to boost the dissemination of climate information in local languages.
With support from the African Development Bank, ICPAC has also trained over 300 farmers in Somalia on Participatory Integrated Climate Services for Agriculture (PICSA), a methodology developed by the University of Reading. The methodology uses historical rainfall data to help communities understand their local climate and trends. It gives them the tools to better understand and interpret the seasonal forecast, examine their livelihoods, create adaptation strategies, and and make informed decisions for each season.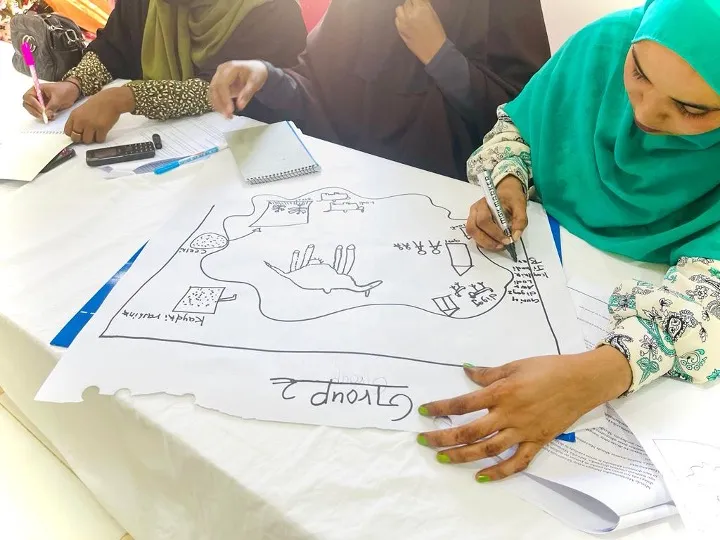 Participatory Integrated Climate Services for Agriculture (PICSA) training of trainers for farmers in Somaliland
Strengthening the Agricultural and Livestock Value Chain: Besides understanding what to expect with the weather during the season, farmers need additional support to learn about affordable technologies that can help increase their agricultural yields. They also need access to improved seeds for their crops and veterinary services for their livestock. Many farmers have been advised to switch from growing their staple foods to more drought-tolerant crops due to the changing rainfall patterns, bringing in the new challenge of access to markets as these crops, which are not indigenous to the local communities, are sometimes difficult to sell. ICPAC worked with African Development Bank to set up pilot farms and train farmers to start nurseries in Somaliland, Puntland, Galmudug, and Hirshabelle. The Bank further supports local governments in these communities to rehabilitate wells and strengthen veterinary services.
Water Security: Reliance on rainfall for livelihoods, given its growing unreliability particularly in semi-arid regions, is a key driver of vulnerability among local communities in the Horn of Africa. Over 10 million livestock have died in the protracted drought in the Horn of Africa. Water scarcity disproportionately affects women and girls due to their cultural responsibility of fetching water for the household. They have been forced to walk long distances, exposing them to risks of sexual abuse and school dropouts. IGAD has partnered with the World Bank and the European Union to explore groundwater reserves as a long-term solution for water stress.
Energy Security: World Bank data shows that the areas with the highest poverty levels are also energy poor, with the lowest access to electricity worldwide. Energy poverty has been a long-standing issue in sub-Saharan with less than 50% of the population having access to electricity, limiting their capacity to mechanize agriculture and improve productivity, cooling, and storage facilities to minimize post-harvest losses. Poverty eradication is key to adaptation and resilience, which are impossible without access to energy. Therefore, the challenge for the region is to alleviate poverty by increasing access to electricity for people who cannot afford it whilst maintaining a low carbon footprint. Even where the cost of installation of solar, for example, has gone down, the cost of maintenance remains high, as a skilled workforce for new technologies is still not available in the areas that need it most.
Conclusion
While this summary gives recommendations on building the resilience of smallholder farmers, it is not exhaustive. The question is often asked as to why climate information does not always lead to early action in the region. Improving climatic advisories is essential, but while some work has been done, lack of access to information remains a challenge for many vulnerable populations.
ICPAC has been working on moving from giving information on 'what the weather will be' to 'what the weather will do.' There is also a need to improve the seasonal forecast to enable skilled forecasts of long rains at six months to one-year time scales.
Even with climate information, the climate shocks experienced in the region are unprecedented, meaning that adaptation plans and strategies were made based on the historical context. Until now, the region had not seen three years of drought preceded by desert locust outbreaks and extreme flooding. There is, therefore, a need for a better understanding of future risks, which has not been a priority as the region continues to battle one climate emergency after another. Building the resilience of smallholder farmers requires a combination of humanitarian and development efforts. For example, IGAD's work, through the Drought Disaster Resilience and Sustainability Initiative (IDDRSI), aims to reduce humanitarian needs by strengthening development. Such efforts must be scaled up.