24 - 31 January 2023
Rainfall
Temperature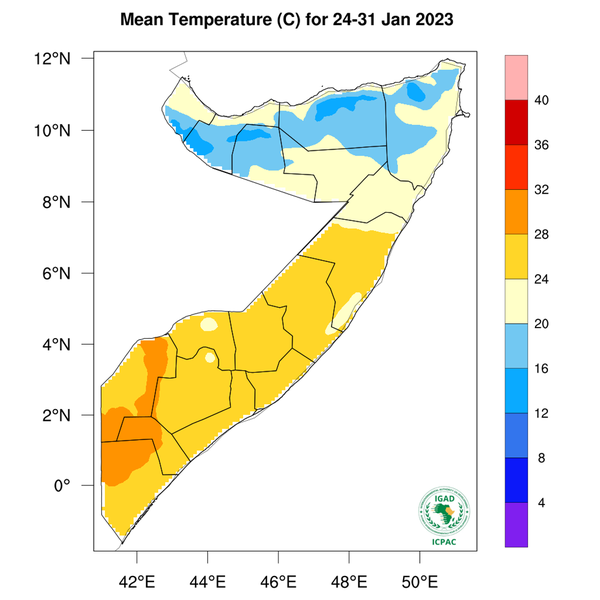 Moderate temperatures between 20 - 32 ℃ expected over the central to southern regions of the country.
Cold conditions with temperatures less than 20 ℃ expected over the northern parts of the country.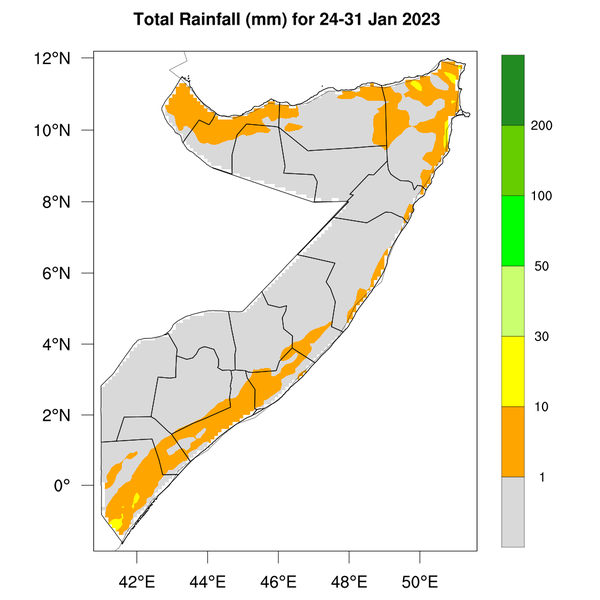 Dry conditions expected over most parts of the country while less than 30mm expected over coastal regions.